Currently, we have been hit with the worst pandemic, the world has seen in a century. With the whole world undergoing a mass Lockdown, small businesses have been hit the worst. There will be a "before Coronavirus" and "after Corona Virus" timeline defining the business industry. The losses that small businesses have faced over the past year have been massive, leaving many small businesses struggling to stay afloat and a certain portion just shutting down completely.
The Lockdown protocols that have been put into place to mitigate the spread of the coronavirus have decreased foot traffic drastically. This, in turn, has resulted in lower amounts of income for owners of small businesses. Fortunately, we live in the glorious era of the internet. Bringing their business online is the only way in which small businesses can survive this global pandemic. This is where digital marketing services can be of help.
Here are 4 ways in which digital marketing is a boon for small businesses in the pandemic situation.
Worldwide Exposure
The main reason why small businesses are struggling is that they market to a very small group of people, mostly in their locality. By creating a website for their business and actively posting their products and services on various social media platforms such as Facebook and Instagram can help them reach out to a large group of people who may be a part of their target demographic.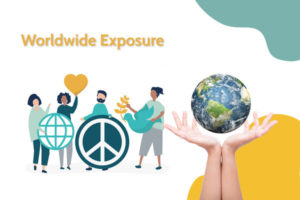 Get a proper idea of what their audience wants
By analyzing the statistics of your posts, small businesses can also take a peek at the mind of their targeted customers. It allows you to understand the workings and the mindset of their customers and tweak their business strategy accordingly. A certain product may be more popular than the others of different demographic of people may focus on a different style of products. This makes it easier for you to create a business strategy that takes all of the knowledge acquired into consideration.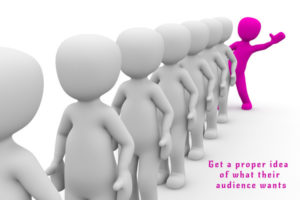 For example: If you are a small business that deals in clothes, you can analyze by the number of likes and shares what kind of clothes people like best, or what style of clothing or material your audience is looking for.
Customer engagement
The best way to ensure that you have a loyal band of customers is by actively interacting with your audience. It can be in the form of Instagram posts, tweets, or Facebook posts. Interacting with your customers gives them a sense of closure. This helps them humanize your business and not see it as just another business looking out to get their money. It helps you set the tone of your business without losing your minuscule small business charm.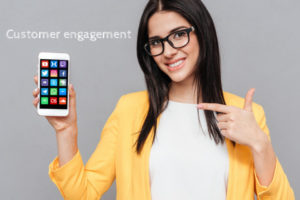 For example, you can set up Instagram polls asking users to vote on what kind of styles they prefer, what material they are most likely to choose, or what items would they want to see in the future. For Facebook, you can ask them to comment on posts or share stories.
Actively engaging with your customers not only helps to build trust but also eliminates the guessing game. It lowers the uncertainty of how your product is going to fair with the audience. If you are giving the audience what they want, it dramatically increases your chances of receiving positive feedback.
Low Cost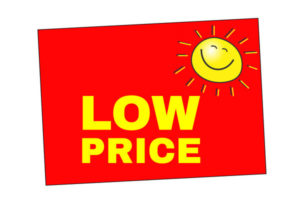 The best part about opting for digital marketing is that it gives great value at the lowest costs. There are no massive expenditures when it comes to digital marketing. You are in complete control of what you want to market and how you want to market it. Organic forms of marketing are completely free on all social media sites. This means that you can still create a great marketing strategy without having to spend anything.
Organic forms of marketing work well, but it might take a while to build your brand presence online. However, if you want to accelerate this process and have money to spare, you can always opt for paid forms of advertisements that ensure to expand the visibility of your brand to people with similar interests on a larger scale. With digital marketing services, you can completely customize the target demographic you want to advertise to, the products that you want to advertise, and the social media platforms you want to advertise on. You can even specify the goal of your advertisement whether it is to market your products, bring more visitors to your website, or increase your sales.
Digital marketing strategies for small businesses are not only useful during the pandemic, developing a proper digital marketing strategy can help you even post-pandemic. Velarudh Infotech is a digital marketing agency that can provide you with the most efficient digital marketing services at the best rates.