Graphic
Design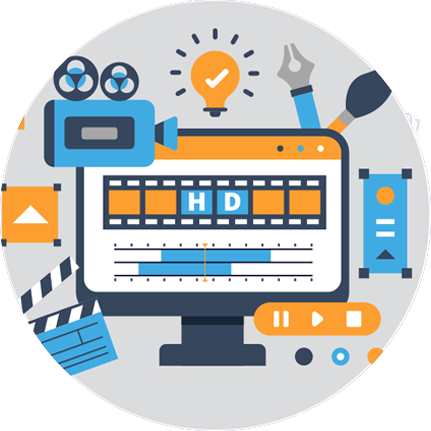 A great team of creators for your 'graphics design' needs.
Illustrativeposts
Your brand receives an extra set of attention with new age illustrative posts, ready to share!
Digital Templates
Order your choice of flyers, brochures, slides, templates, and what not! All thing digital.
Video Works
High quality/definition videos made from the minds of creative professionals with expertise.
Web Art Finish
Your website gets a glossy look, after receiving the final touch from our Graphics Designers.
Better engagement
Diagrams, images, videos, infographics, and other graphical content brings more impressions.
Paired with Content
We pair our graphics team with an efficient content team. Together they create the best.
Why is Velarudh's Graphics Design Special?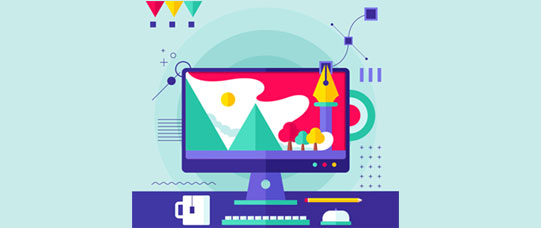 With so many graphics designing artists moving in the corporate sector, it is no doubt difficult to find the most excellent of the digital graphics experts!
But, Velarudh has selected its team of graphics designers with skeptical scrutinies and rigorous interviews.
Finally, what Velarudh has got is an excellent group of highly creative designers, who have long experience in UI/UX industry, Video and media Graphics Designing, and illustrative social media post designs.
We are sure to deliver you the best of what the world of digital graphics designing has to offer.
What Designing Tools and Systems we use?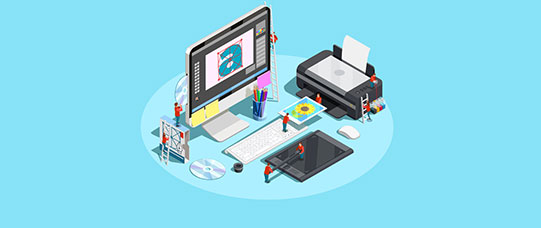 At Velarudh, we never compromise on the computer systems, and always believe in the power of high end softwares and Graphics Designing Tools.
We use Windows and MacOS operating systems, with minor edits done on iMovies, and the big games taking place on Final Cut Pro, and Adobe Suite. Our sound editing for videos and motion graphics are done and processed on GarageBand and Logic Pro.
Velarudh's Graphics Designing services have garnered several good reviews from esteemed clients and individuals.
All of our designing projects is headed by our designing experts, so that you can enjoy the finished design and let your followers cherish it too!