Have you ever wondered why you post seemingly good content on social media but get low engagement?
Well you are not alone.
Many brands see very little engagement in their social media posts and don't know why.
But you can always improve your social engagement.
The following ten strategies will help you increase engagement on social platforms.
#1. Use wit and humor :
People use social media for entertainment; not be sold.If all of your social media posts are too promotional and invite people to buy your products, you could lose your audience's attention.Instead, use humor regularly in your posts to keep your followers entertained and increase social media engagement.How you do that?Come up with fun puns related to your industry. You can also accompany the images with honest and relevant captions.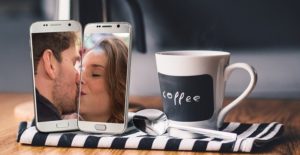 # 2. Create original and engaging graphics
– According to Wishpond, the average Facebook post gets 120% less engagement than posts that contain an image.So if you want to increase social media engagement, you need to post more pictures. It can be photos, memes, GIFs, or even original graphics.You can use tools like PixTeller, Piktochart, and Canva to create unique graphics that will appeal to your social media audience.You can also use Crello which has many custom templates and designs to choose from. You can also create your images from scratch. The design editor also lets you customize your graphics with shapes, photos, text, colors, and more.There are endless possibilities of visuals that you can create for social media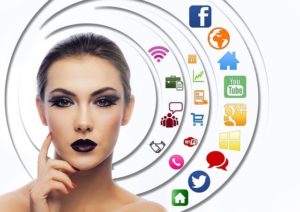 # 3. Create more video content :
Original artwork and images are a great way to increase social media engagement on Twitter and Facebook.But on visual platforms like Instagram you are already posting eye-catching pictures to inspire your followers.So how can you also increase engagement on this platform?The key is to create and / or publish more videos. While you post pictures regularly, videos are a refreshing change from your regular content.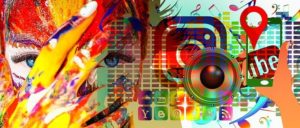 #4. Schedule Your Posts for the Right Timing
Social media users aren't online all the time. If you happen to post something while most of your followers are inactive, you could potentially lose out on engagement opportunities.
So how do you increase your social media engagement?
Find out when your followers are most likely to be online and then schedule your posts accordingly. The goal is to have them see your posts and possibly like, comment, and/or share the posts.
The best times to post can differ according to many factors, such as time zone and target demographic. But it can also differ according to the social media channels you're using. So you might have to run a few tests to see which timing works best for you on different platforms.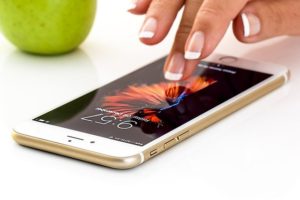 5. Start using trending hashtags :
Depending on how you use them, hashtags can increase social media engagement dramatically.While your posts may already be reaching your existing followers, hashtags will help you target people who aren't already following you.
Using relevant and trending hashtags in your Twitter and Instagram posts will increase the chances of users finding your content.You can use tools like HashtagsforLikes to find trending hashtags in the appropriate niche. Their software helps you find high quality and relevant hashtags that can help increase your brand awareness, reach, and engagement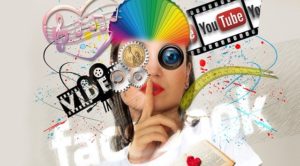 # 6. Hold a competition:
Another great way to increase social media engagement is by hosting a contest. This tactic encourages engagement primarily because people have a chance to receive something.
This could force them to engage with branded content or influencers on social media.And the best part about it?You can increase the amount of user-generated content for your brand based on how you conduct the competition.
For example, you can ask attendees to share their photos with a unique branded hashtag that will create more UGCs. By running a contest, you will increase the engagement of your existing followers on social media.  As? "Or what?You can ask them to like the post and tag their friends in the comments to participate.Or, in the case of Facebook, you can encourage them to share the post if they want to participate. And if your competition rules require people to follow your brand or like your page, you can even increase your subscriber base.
# 7. Enrich your content with influencer content:
Social media influencers have achieved influential status due to their ability to increase social media engagement. They're great content creators and they know what their audience wants.So how can you use them to increase engagement?
Make the most of their influence by getting them to enrich your social media content. This could encourage their followers to engage with your brand and content. It could also provide existing subscribers with refreshing content that is different from your regular posts.
How you do that?There are several ways to get influencers to enrich your social media content.For example, you can organize an influencer takeover in which selected influencers take control of your social media account for one day.
This is the most popular on Instagram and Snapchat and can dramatically increase social media engagement.You can also showcase influential content on your own social media profiles. Or post a video interviewing influencers.
# 8. Feature fans and customers:
One of the most effective ways to increase social media engagement is to introduce your customers and turn them into brand representatives. There are a number of benefits to sharing user-generated content on social media.First, you provide your subscribers with proof that your existing customers love your products. And you also keep the fans whose posts you share by making them feel valued.
# 9. Go Live
With the introduction of Instagram Live and Facebook Live, brands have new ways to increase their engagement on social media. You can make the most of these options to engage fans in real time.
#10. Promote attractive offers:
You don't always have to develop out-of-the-box strategies to increase social media engagement. Sometimes it is best to use proven techniques to attract customers and prospects.